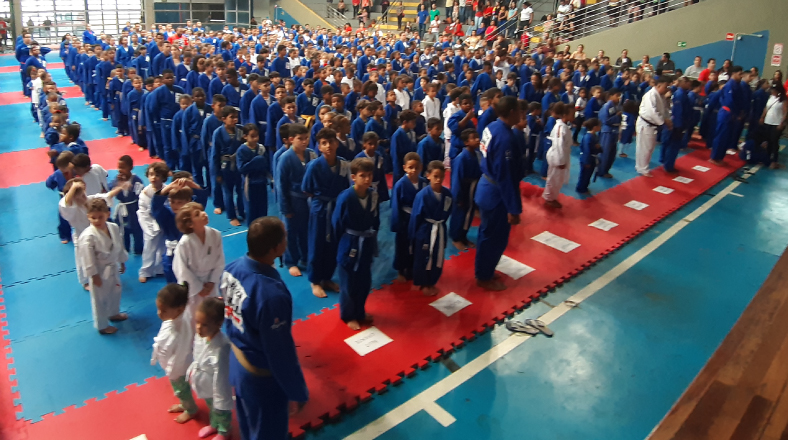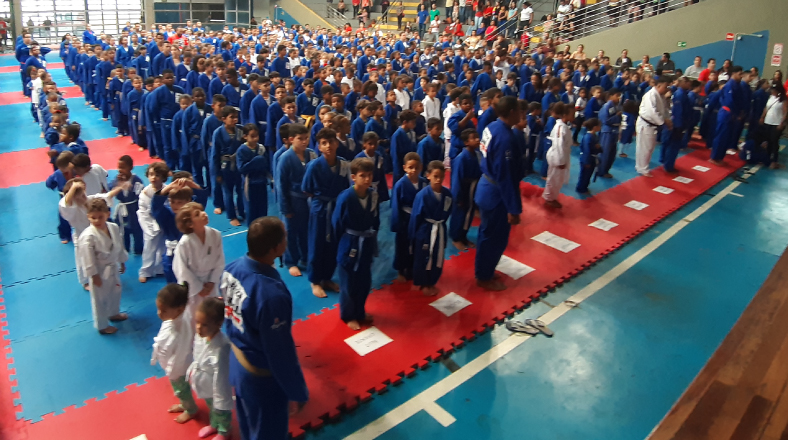 Get to know the ONG from Timóteo, Minas Gerais, which has become a professional and a reference in Social Sports Projects through tax incentives for companies.
Ajudôu.Org started after a serious car accident on BR 381 in 1991. Of the four passengers in the car, Júlio César Lana Jaques was the only survivor. In the disaster, his brother Eduardo (Edu) and two more colleagues died.
From here everything changed.
Júlio, then a physical education student at the Federal University of Viçosa (UFV) and a black belt in judo, fought one of the main struggles of his life. He overcame death by ippon (perfect judo punch). Even so, the recovery was not so fast, he was unable to walk for 3 years. After this period of much learning and reflection, Júlio started teaching judo in Timóteo, as a volunteer at Fundação Mineira da Criança (Fumic) and Associação de Pais e Mestres (Apae) for around 100 children. In 1995, volunteering became her purpose. With the help of family and friend, Gleiser Pontes, they created ProjetoAjudôu without any support or encouragement.
"When I started volunteering, I saw that sport really had an incredibly transformative character. In addition to helping my physical and emotional recovery, I noticed that those young people from Fumic began to become more disciplined and educated. and walked with them. I even slept at the Foundation to get closer to the students", recalls Júlio.
The growth of Ajuda
Today, it would be impossible for Júlio to sleep at his students' houses to gain their trust. After all, since its foundation, Ajudôu has already assisted around 24 thousand children with judo, futsal, volleyball, basketball and handball classes in 23 cities in Minas Gerais. Currently, Ajudôu.Org is a non-profit Private Law Association that promotes the social inclusion of young people through sport, especially the Japanese martial art. "We truly believe that judo and other sports are powerful tools for character formation and have great power to transform the lives of children and adolescents. That's why we developed our work to serve public school students in socially vulnerable communities," says Júlio.
Third Professional Sector
 The work that was born voluntary and amateur, became professional and a successful case of our city. The entity is specialized in the elaboration, fundraising and management of social projects, through federal and state sports incentive laws. A legal, civic and safe way to guarantee the execution of projects. In 2019 alone, the NGO has already generated around 3 million reais in incentivized resources and generated 40 direct jobs, benefiting 4,200 children and adolescents, free of charge.
From the office to the smile of a child
Ajudôu.org's day-to-day activities are not limited to sports classes. They are the tip of the iceberg. The work begins with the institution itself. All Ajudôu documentation must be strictly up to date with the public authorities (Ministry of Citizenship and State Secretariat for Social Development – Sedese). Otherwise, it would not be eligible to receive the incentivized funds.
Another part of the work is the writing of social projects to be submitted for technical evaluation by the State and/or Federal government. In case of approval, they can be presented to companies, which use the Federal and State Sports Incentive laws.
Currently, large and medium-sized national and multinational corporations are served, such as Cenibra, ArcelorMittal, Brookfield Brasil (Canadian multinational), Nova Transportadora do Sudeste S/A – NTS and Nova Era Silicon. In Timóteo, through incentive laws, ArcelorMittal, Emalto, and Pedreira 1 and Valemix have already been met.
Companies use Ajudôu.org's expertise to strengthen their commitments to society, in addition to generating jobs, taxes and profits. Social responsibility generates a positive impact on the territory and on the life of the company's external and internal public. "By adopting procedures to reduce the impact on the community, doing so not out of obligation, companies make people's lives better. This is social marketing. Gain visibility by doing good. Supporting the Incentive Laws is a way to support sport and have visibility of brands and products at zero cost, since the tax would be paid with or without support for sport", says Bruno Granato, Communication Coordinator at Ajudôu.Org .
After fundraising, the work involves resource management in contracting, purchasing of materials and rendering of accounts, dissemination of projects and direct relationship with municipal, state and federal governments. This year, the project returned to Timóteo with the support of the City Hall, but the ONG also worked in Montes Claros, Contagem, Antônio Dias, Belo Oriente, Naque and Periquito. And he continues to work in Dionísio, São José do Goiabal, Barão de Cocais, Virginópolis, Raul Soares, Nova Era, Santa Bárbara, Bugre, Córrego Novo, Peçanha, Pingo D'Água, Bela Vista de Minas and Ipaba. "Working in several cities is a great challenge, but we managed to specialize in this format. So much so that we are starting a project in Brumadinho for 400 children. We will do a great job there", highlights Júlio.
When asked about the dimension that the social project took, Júlio does not hesitate, "Ajudôu has grown 250%, from 2018 to now, because of professional management. Association since its foundation, we set up a multidisciplinary team and work focused on doing the best for our students, always with great transparency with the community, sponsors and governments".