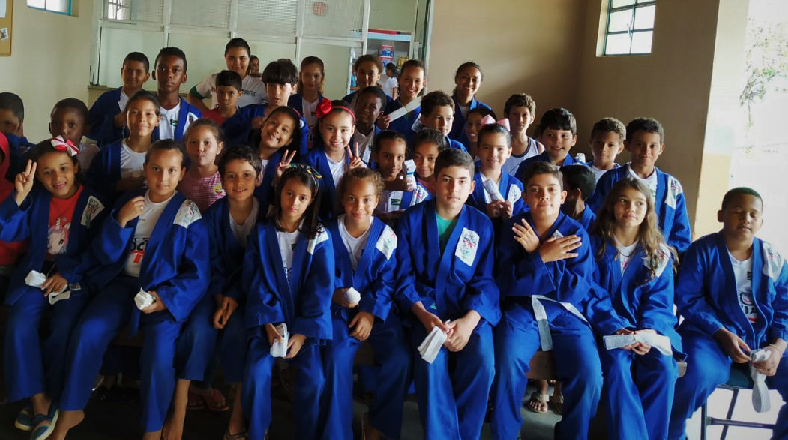 The degree in judo represents the evolution and knowledge of the judoka and energy, vibration and acting as a citizen. The belt, in addition to helping to keep the judogi (kimono) tidy, indicates the learning phase in which the judoka is situated. Its color darkens as the practice of judo progresses. Ippon Social students are just starting out, but they are already examples of dedication, discipline and behavior. After all, to have the right to take the exam, the child must first of all grow up personally. 
Dedication during the judo belt exam
Check out the details of this important moment in the life of any judoka. Under the supervision of Sensei Betânia, the students of Ippon Social in Córrego Novo-MG demonstrated all the technical knowledge learned during the year. During the belt exam, athletes must give themselves to the maximum for the perfect execution of the movements of the Japanese martial art, always applying their maximum energy.
Held by Ajudôu.Org, the Ippon Social Project is sponsored by #Cenibra, encouraged by the Federal Law of Incentive to Sport and supported by the Santa Bárbara City Hall. Classes are 100% free for all benefited students.