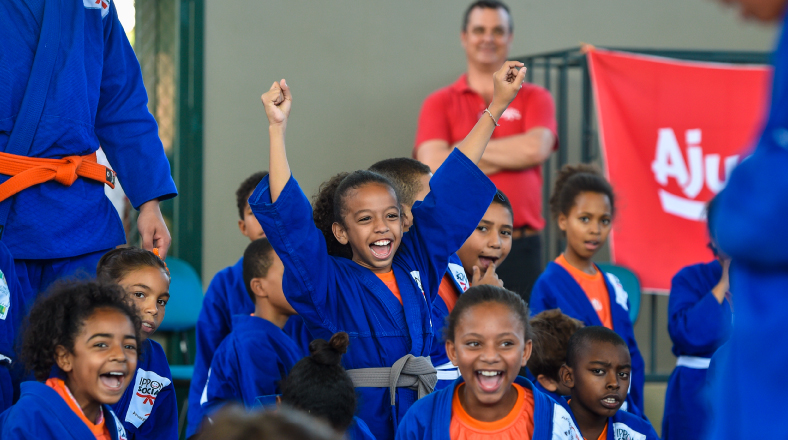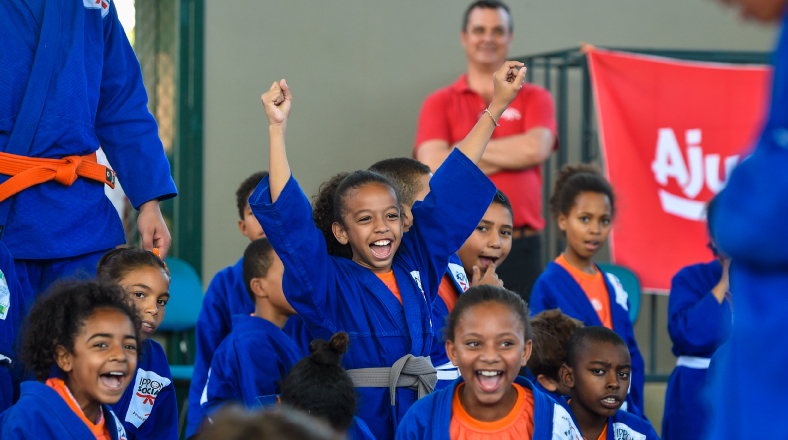 Opportunity, struggles, social inclusion, fans and joy on the mat
More than 100 athletes participated in the Ippon Social Project tournament, developed by the NGO Ajudôu, in Baixa Verde, Dionísio district, Minas Gerais
The afternoon of March 11 (Wednesday) was quite unusual in the small Baixa Verde district of Dionisio. With about 2,500 inhabitants, more than 10% were gathered on the court of the Dona Jacy Francisca Garcia State School to watch the first judo competition in the community's history. With each blow applied, the shouts of celebration echoed. The crowd did well and the athletes on the mat too. It looked like a grand Olympic final… But no, it was the social inclusion and joy brought by the "path of softness" (the meaning of the name judo in Japanese).

In addition to the host city, children and young people from São José do Goiabal participated in the competition organized by Ajudôu. The event is part of the Ippon Social project, which offers free judo classes to 300 children and young people, aged between 4 and 17, in both cities. The initiative is sponsored by ArcelorMittal, through the ArcelorMittal Foundation, made possible by the State Sports Incentive Law and support from Municipal Governments.
Judo Social Project transforming lives
Ajudôu has been operating in these cities for 6 years, always with social judo projects. For Márcio Andrade, Judo Master and Coordinator of the Ippon Social Project, this sport has the power to transcend practitioners. "The teachings impact families and even the community. Our teachings work both the physical part of the child and the mental part, teaching them to respect opponents, obey the coach, know how to control the body and keep calm", he emphasizes.

With two weekly training sessions each center, young people in the region now have an option of quality sports offered free of charge. "As our community is very needy, if it weren't for the Project, I would never have a judo class here. Students became more disciplined and focused. That's why parents also love Ippon Social", says Rogéria Couto, resident of Baixa Verde and Director of E. E. Dona Jacy Francisca Garcia.

In addition to physical activity, which promotes considerable improvements in motor coordination, balance, physical conditioning, spatial and body awareness. As a disciplinary activity, fighting develops sociability with other children, teamwork, respect for the teacher and friends, and much more. "Judo is the only sport and leisure option we have in Baixa Verde. My son's participation in classes has been great, because he lives with other children, he becomes stronger and more disciplined", declares, with a grateful smile, Flávia Godoi, mother of 9-year-old judoka Murilo Godoi.

Today, it is common to see children in kimono on the streets of Dionísio, Baixa Verde and São José do Goiabal, following the tradition of Japanese martial art. However, judo does not arrive in these locations by chance. It is the result of a partnership between public authorities, the private sector and the third sector, "We believe that the union of all sectors of society is the best way to a better and fairer world. Only in this way will we directly improve communities and transform people's lives", highlights Magna Valadares, Social Investment and Institutional Relations Analyst at ArcelorMittal.
About the NGO Ajudôu
Ajudôu is a Non-Governmental Organization, recognized for its public utility in the municipal and state spheres. It was founded in 1995, in Timóteo-MG, and has already served more than 23,000 children and adolescents with free judo and other sports classes. Currently, Ajudôu is present in more than 12 cities in Minas Gerais, serving more than 20 schools.