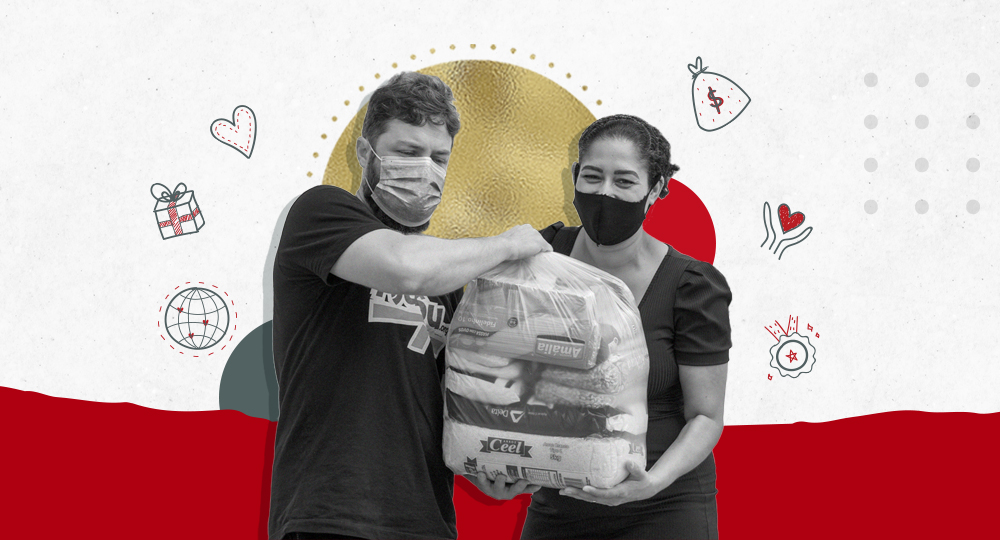 What is the Third Sector?
Surely you've heard something about the Third Sector and non-governmental organizations, right? When we talk about this, we are referring to volunteering and social work. 
In this content, we will talk about the Third Sector theme. We will show you what it is, how it works, its characteristics and the main factors in its development.
Understand what the Third Sector is
The third sector is the set of non-profit organizations, whose main objective is to act as a volunteer with civil society, seeking to strengthen it..
The expression "Third Sector" began to be used in the 1970s by researchers in the United States and, from the 1980s onwards, it has also been used by European researchers. 
Here are some types of third sector organizations:
Organização da Sociedade Civil de Interesse Público (OSCIP) (Civil Society Organization of Public Interest).
Non-governmental organization.
Specifically, we can mention the Associação Ajudôu, which is a non-governmental organization aimed at promoting the social inclusion of children and adolescents through sport. 
According to the project's founder, Júlio César Lana Jaques, the Third Sector is a fundamental part of the world's gear. 
"As they are not from the public or private sector, we believe that it is the most perfect representation of democracy and citizenship that exists, as it is the organized population supplying its own needs without financial and political interest. To be quite straightforward, it is the sector of society that carries out public policies that the state cannot execute on its own and are neither the expertise nor the interest of the private sector", he emphasizes.
Main factors for the development of the Third Sector
Several factors favored the growth of the third sector in Brazil, for example, globalization, the change in the market profile and the redefinition of the role of the State. 
Third sector entities emerged in countries through the initiative of central nations, non-governmental organizations and international agencies in the northern hemisphere and also due to the crises that led to the redefinition of the role of the State.
Among the characteristics of Third Sector Organizations are: 
Reduction of inequalities; 
Understanding of the country's social and political context;
Social responsibility and volunteering.
Now, there are other important factors for effective management in the Third Sector. Such as, for example: determining the organization's mission and vision, having good governance and organizational sustainability efficiency. 
Get to know Ajuda
We carry out voluntary work through sports for the inclusion of socially vulnerable children and adolescents. Access our site and get to know our work.