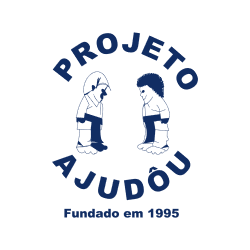 Project Name: Ajudôu – Ano IV (Ajudôu – Year IV)
Modality: Judo
Process Number.: 2018.02.0014
Number Students: 240
Execution Period: 09/09/2021 to 08/2022
Objective: To offer access to the practice of the specialized sport Judo as an educational complement, to children and adolescents enrolled in the public school system, in the city of Pouso Alegre.
Cores:
Anathalia de Lordes Camanducaia Municipal School
Address: Rua Três Corações, Nº 1450 – Jardim Nossa Senhora Guadalupe, Pouso Alegre – MG.
Address: Avenida Pinto Cobra – Avenida Perimetral, Nº 2015, Centro, Pouso Alegre – MG.
Sponsor: Unilever